Page 2 of 2

Gryphon has lots of friends, so we set up some tents and had a block party outside:






One fine thing about being in the music business - you're never short of entertainers:


That's the on-the-spot-reconstituted Gryphon Quintet, this time featuring (from the left) Ed Johnson, Carol McComb, Preston Carter, Jack Tuttle and John Kael.

Next year, Ed and Carol will celebrate their 25 years of teaching music at Gryphon. Jack is next in tenure with 20 or so to his credit.


Here's another shot of Ed and Carol: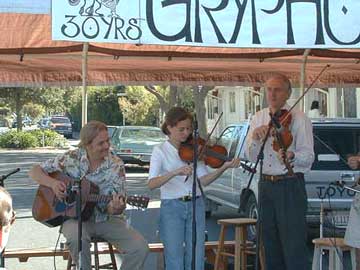 Judging from the amout of food spilled on the street, the party was a big success!


1
2