It's home to me. . .
A Quick Tour of Gryphon Stringed Instruments
© Frank Ford, 1998,1999; Photos by FF

Here's our front door. Not too impressive, but homey: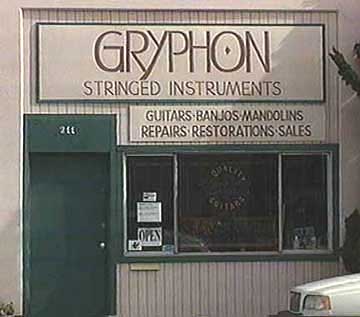 We've grown to occupy this whole building, 5,000 square feet, not counting the second floor storage area. It's a classic '50s concrete tilt-up across the street from the local Mercedes dealership and next door to the West Bay Opera Company:






Inside, our place is quiet, elegant and comfortable; it's divided into lots of smaller rooms:



Sometimes we take everything out of this room and have a special concert.


Here are a couple more shots of the main sales room:



We change the instrument displays frequently. Here's a Halloween set:





In a little room way in the back, we have "electric guitars for adults"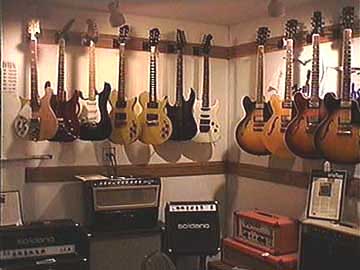 We've got space in other rooms for harps, banjos, mandolins, books, 15 teachers, workshops and all kinds of activities.

Back to Index Page