Small Soft Vise Jaws
© Frank Ford 2006; Photos by FF
I got to thinking as I slipped my self-stick rubber covered aluminum jaw caps on my big Wilton vise. You know, I hardly ever need the full width for use with soft jaws. So, I made a pair of the simplest little jaw caps, and now I find I use them as my first choice most of the time. They are just pieces of 3/8" x 1-1/4" aluminum and I pressed in a couple of little 1/4" diameter Neodymium magnets:
They'll stick anywhere I want them, ready to clamp without squishing: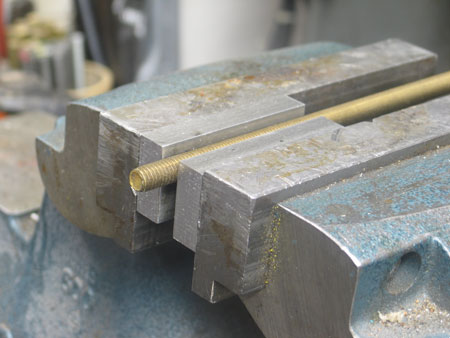 I can use them on my milling machine or drill press vises, too.