Page 3 of 4

Ted bends the maple sides over a heated tube, for which he has made a mating heated caul to smooth out the process:




The requisite stack of molds, forms and templates:

This is Ted's shop-built thicknessing sander:




Sides go under the lower drum, carried along on a board: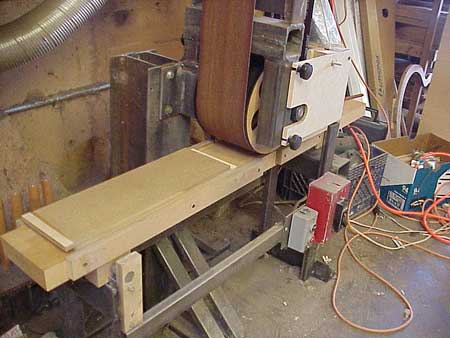 The belt runs much cooler than a drum sander.

He has different boards for each model and side: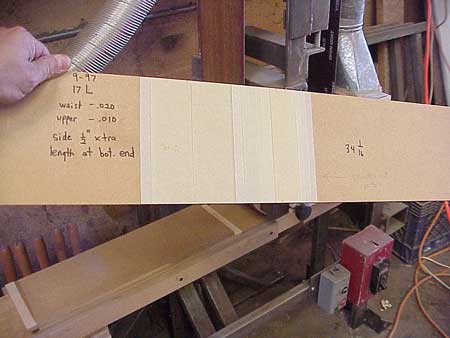 Here you can see the built-up area (its really just layered masking tape) so the side gets sanded a bit thinner in the area of the cutaway, for easier bending.


OK, here comes a really cool setup:

Ted has a router counterweighted and mounted on a track so it slides up and down effortlessly for routing the binding channel around the top and back of the guitar body:


The body is held in in place on the moveable work board, which rides friction-free on a cushion of compressed air.

I lifted the board off to reveal a single air hole in the table beneath:



Here's a close-up of the cutter head: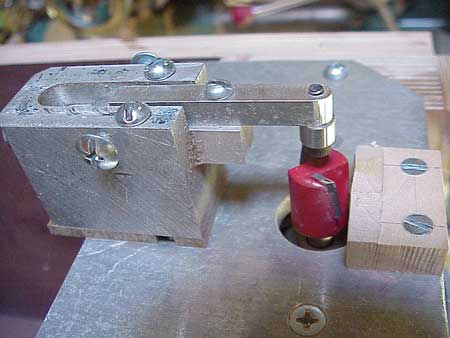 Very straightforward stuff. An adjustable guide bearing and a contoured depth stop which rides along the top edge of the guitar.

At the other end of that same large table is a complete spare router head, lying on its back"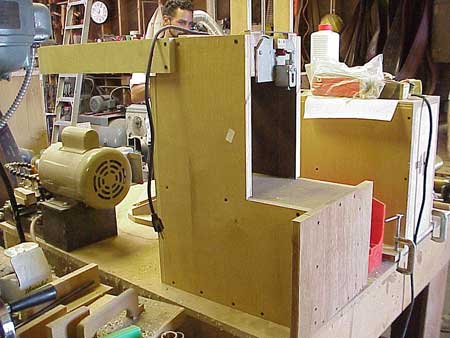 Instead of changing the setup for tops and backs, he simply replaces the entire head assembly, router and all. Then, setup time is almost eliminated.


Ted really insists on doing all phases of construction himself, and buys his wood in lumber form whenever he can.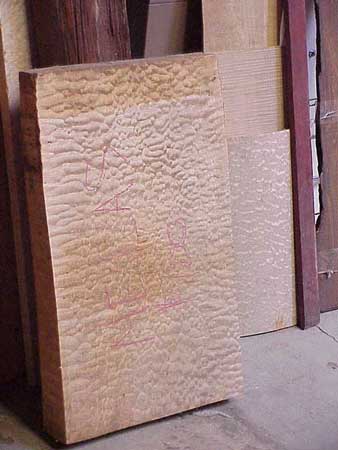 OK, here's Ted's advice for those who want wood that looks this good. He claims you actually need to go to where the stuff is cut and deal directly with the lumbermen. He travels to Oregon frequently to get this bigleaf maple. In fact, that's one of the reasons he's relocating his shop to the Portland area in just a few weeks. ( I told him I was planning to be ill, or out of the area when it came time to load up all those tools!)

Ted's big old bandsaw stands at the ready when it's resawing time: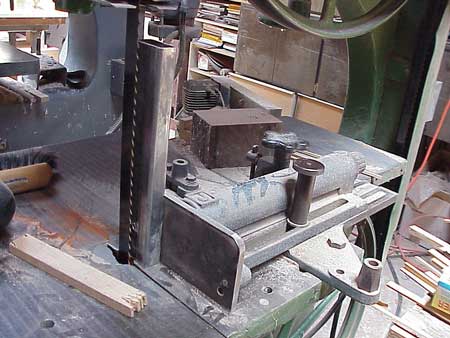 He salvaged parts from another big old tool to make this simple but sturdy resaw fence.



More